Paymi is an innovative new shopper marketing program that focuses on putting money back in consumers pockets when they make purchases, in-store and online. We provide a service where brands can connect directly with consumers and offer them cash incentives for shopping with them.
Paymi has developed a platform unlike any other by creating an easy collect and cash out experience. Simply continue spending with your linked credit and debit cards and effortlessly receive cash back, eliminating the need for any new cards, codes or coupons. There's no need to convert points or watch for hidden expiration dates, Paymi allows you to e-transfer your money directly to yourself so you can spend it wherever and however you want.
With partner brands like CIBC, Lowe's, Leon's, Sport Chek, and Burger King, Paymi is bringing value to consumers by seamlessly fitting into their unique lifestyle and creating opportunities for them to earn more money!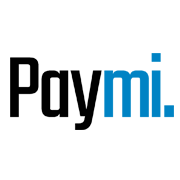 Tags: Coupons, debit cards, Paymi, Paymi App, Shopping, vaughan moms